Boost your sales and marketing impact through a personalized digital connection
The right leads and more sales
The right message at the right time. That's how you provide a unique, personal experience for your visitors from the very first touchpoint. The result? An increase of conversions, a boost of your engagement and the extension of your customer lifetime. This way you create a consistent experience across all your digital channels.
When you invest in lengthening your customer lifetime value, it results in more sales. It's quite simple: your existing clients are the best leads and the best lead generators. 
Make your Sales smarter and your Marketing more performant
Make sure your team knows your customer inside out. Follow the guidelines below and your marketing will flourish in no time. 
Automate your lead qualification process,
Invest your marketing budget more thoughtfully,
Spend your expensive sales time on bringing in leads that are already warmed-up.
A MarTech partner that makes you smarter
You know your business 100%. From our years of experience, we know ours: digital. When combined, together we can create a rock-solid story. Exactly what you're looking for? Then it's a match!
What to expect from us? 
A MarTech Partner that takes the time to get to know you, to understand you and wants to take you to the next level every single time.
An open collaboration, where we strive to make you and your team smarter, stronger and more efficiënt.
The best offer for midsized enterprises, through years of experience, focus and thoughtful cost efficiency. 
Support from an Open DXP Platform, for sable growth at a predictable cost. 
Your digital success starts here
Is your company ready to take the next step? First we explore how we can support you, where the biggest opportunities lie and what your specific needs are. Next we draw up a personal support plan: 
Want to strengthen your sales and marketing impact with a personalized digital experience?
Depending on your needs, wishes and the digital maturity of your company, together we determine the next steps. We're very happy to make time for that.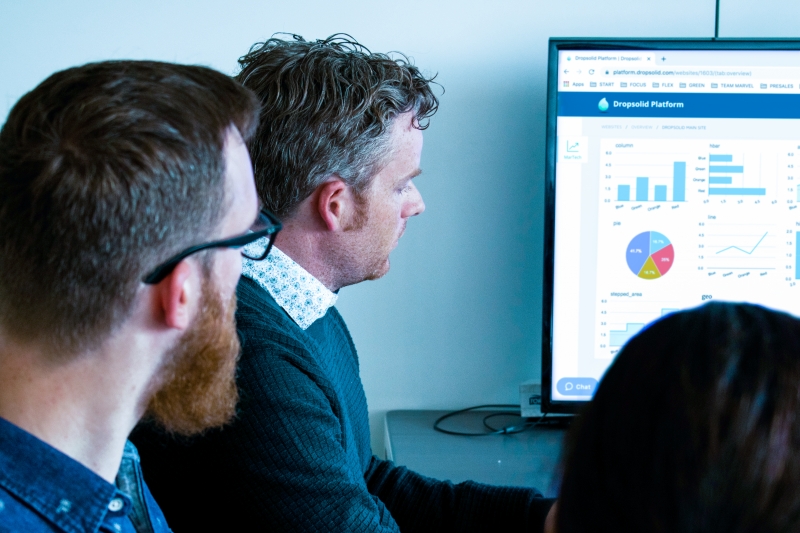 Also interesting for you
De Digital Experience Economy: prioriteiten voor de CMO in 2021
De Digital Experience Economy: prioriteiten voor de CMO in 2021
Marketing automation as the driver of personalized customer experiences
Marketing automation as the driver of personalized customer experiences
Turn your website into a digital experience
Turn your website into a digital experience