Gain trust on service & delivery by connecting the digital and human dots
Next level client expectations
Customer expectations are constantly increasing. The excellence of digital customer experiences from competitors, big brands and other digital giants sets a very high standard. We all strive for an optimal customer experience. Digital is an excellent opportunity to score in this area.
You give your customers a more personal service, make sure they find what they're looking for faster and as a reward you get more satisfied customers, a higher lifetime value and an excellent NPS.
Learn form your data and train your teams more efficiently
Ensure an optimal collaboration, automate with service portals according to the 80/20 rules and let your service teams focus on the 20% added value.
Your developers? They are more productive when using open technology. Strong frameworks, scalability and security play an important role in this.
A digital partner that makes you stronger
You know your business 100%. From our years of experience we also know ours: digital. If we combine these together we'll come up with a rock-solid story. Exactly what are you looking for? Then it's a match!
What to expect?
One of the strongest Drupal-partners in Europe. 
A digital partner that takes the time to get to know you, to understand you and want to take your business to the next level. 
An open collaboration in which we strive to make you and your team smarter, stronger and more efficient. 
The best offer for midsized enterprises because of our years of experience, thoughtful cost efficiency...
Support of an Open DXP Platform, for stable growth at a predictable cost
Your digital success starts here
Is your company ready to take the next step? First we explore how we can support you, where the biggest opportunities lie and what your specific needs are. Next we draw up a personal support plan: 
Strategy: around your enterprise architecture.
Start small, simpel and basic: gradually we add complexity, customization and other building blocks.
Martechintegration: all of your existing applications together into one unified entity.
Open source MarTech talent: from AI, front-end, back-end, to marketing automation, integrations... 
Quality assurance: through constant testing. 
Security and compliance: always safe and with the highest technical standards.
Accessible: always, for everyone and everywhere.
Developer tools: make your developers smarter and more productive.
Managed services: minimization of security risks and your digital environment online 24/7.
Technical Talent on site: to strengthen your team temporarily or permanently.
Fixed price or rather agile: it's up to you! 
Also want to increase your efficiency through a stronger digital connection with your customers?
 Depending on your needs, wishes and the digital maturity of your company, together we determine the next steps. We're very happy to make time for that.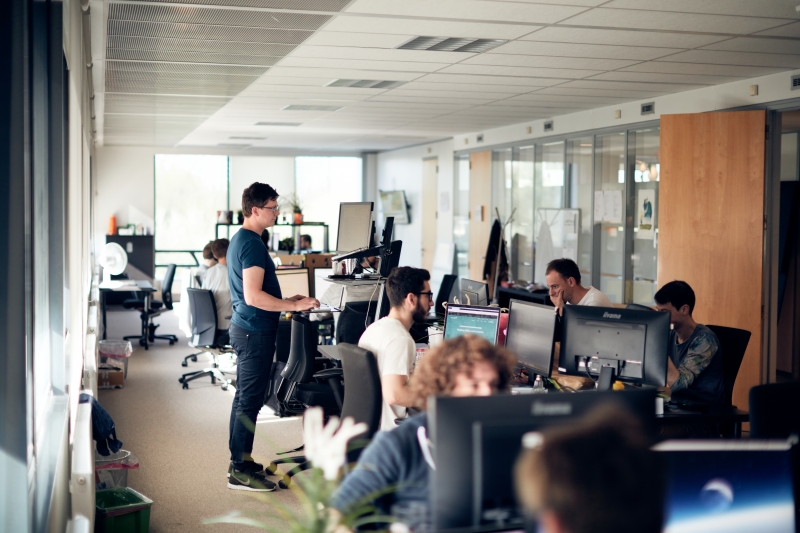 Als interesting for you
JAMStack, Cloud IDE's & Privacy - tech that will shape 2021
JAMStack, Cloud IDE's & Privacy - tech that will shape 2021
2021, the year of the MarTech Agencies
2021, the year of the MarTech Agencies
Turn your website into a digital experience
Turn your website into a digital experience