This Belgian bank focuses on consumer credit and financial services for SMEs. The team wanted to expand on its customer-centric vision on digital banking and build a complete digital experience - in a flexible and agile way.
 
The challenge
The bank's far-reaching long-term digital strategy implied a revamp of its digital environment. All three main websites - corporate sector, consumer banking and online banking - were analysed and redone. To maintain digital banking leadership for years to come, the bank was looking for a scalable platform that would be future-proof. To facilitate this major overhaul, an agile triple-tandem between the bank, Dropsolid and a marketing agency set to work.
The most crucial needs were as follows:
A full redo of the User Experience (UX), based on different target groups.
The need for the internal marketing team to take back control, so they could set up landing pages, campaigns and other content without intervention by the IT team.
Integrations of external tools and custom items - for example a mortgage simulator.
Enabling the transition to modular site building.
Solution
In a nutshell:
Vastly improved UX and target group segmentation,
Modular build with Drupal 8 and its Paragraphs features,
Avanced content moderation with specific function-dependent user rights,
API integrations for external tools,
Easy re-use of tools, e.g. a mortgage simulator and credit card comparison tool.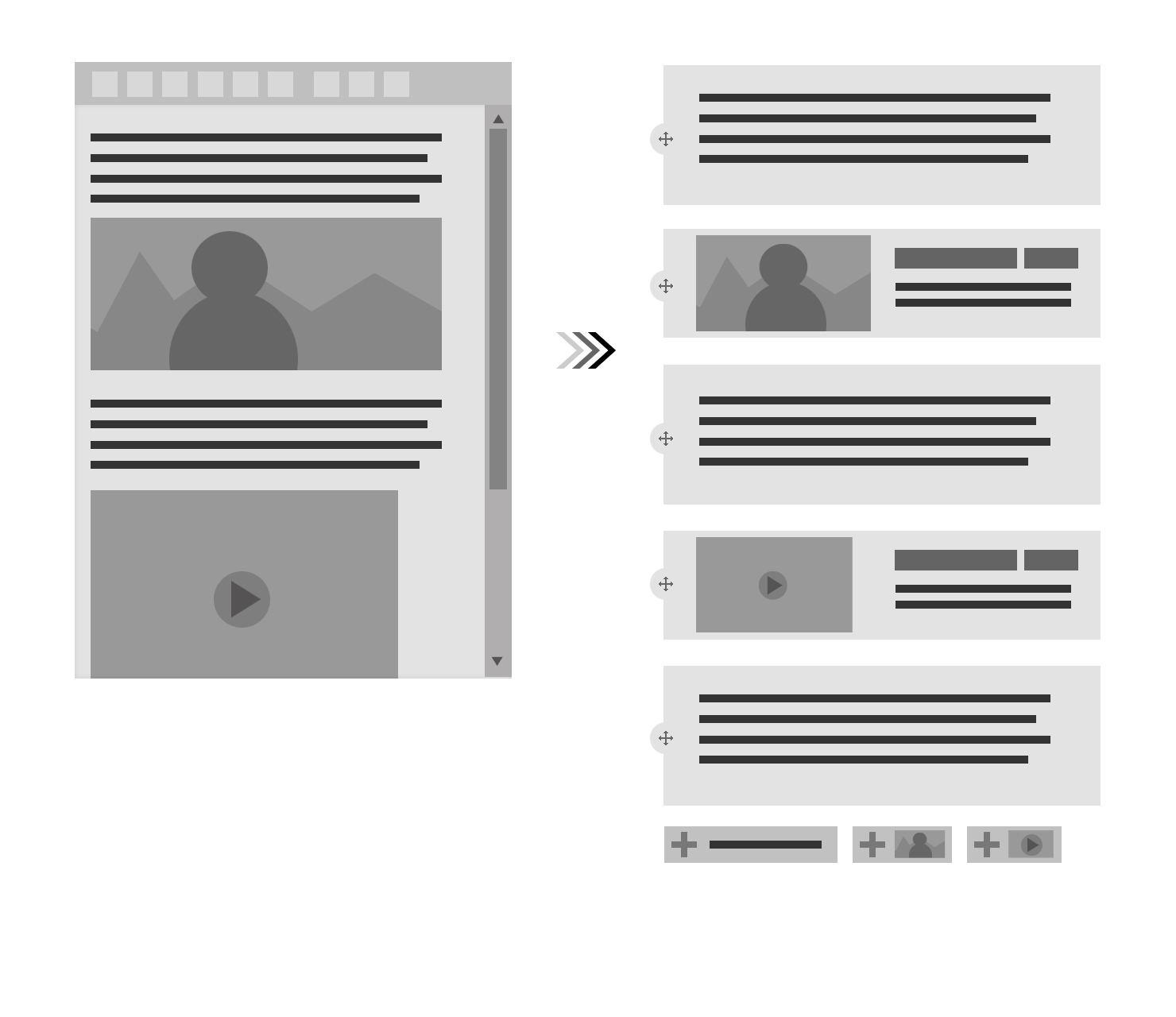 Result
Concept and design partnership
We reworked both the consumer and business-oriented digital environments, using highly specific and customer-oriented wireframes that were easy to assemble and future-proof, thanks to the modular structuring of the back-end. We put great emphasis on re-using different blocks (e.g. forms, text blockx, predefined blog structures and calculators. Agile development proved crucial in the successful delivery of a complex web project that required front-end, back-end and internal input to work together seamlessly.
Drupal 8 infrastructure
All back-end development is centralised through James, our own Drupal PaaS development platform. This allows us to reuse features and modules and implement best practices - all core capabilities of the flexible and open-source Drupal 8 platform. On top of that, integrations with internal systems allow for easy event and training management and control over user accounts for employees. Streamlining is key for all day-to-day processes: both content marketers and back-end developers need to be able to focus on their own strengths. The James PaaS solution is scalable and provider-independent, giving the bank the necessary freedom to choose its secure hosting provider of choice.
Agile project follow-up
A first-stage functional analysis led to the creation of development sprints, each containing clear deliverables. Changes that occured during the project implementation were easily swapped with pre-planned features, thanks to the agile way of developing. Every single sprint can be monitored and provides concrete business value to the end product. The project is continuously improving to date.
Request a demo
Seeing is believing! Build your own digital marketing platform.