Take full control of your digital experiences
Develop better and faster on the Dropsolid Platform and take full control of your digital experiences.
Build, test and launch new websites faster and with full control over all development. Your IT team can rely on the power of the Drupal-native Dropsolid Platform to speed up delivery times, reduce errors and add to your existing open ecosystem. 
Speed up your workflows and go faster to market
Dropsolid Platform lets you work faster on different levels:
Automate DevOps tasks and save your web team time on a daily basis.
Run faster deployments and lower your risk of errors.
Spin up new websites in an instant.
Schedule Cron Jobs for efficient update and back-up management.
Protect your digital assets through secure and GDPR-proof access.
Designed for co-sourcing
Advanced co-sourcing capabilities allow you to work on Dropsolid Platform alongside your partners. Push updates, empower your teams to develop new features, and check on your integrator's progress in real time.
Want to learn how Dropsolid Platform can help your organization increase its customer lifetime value?
Request a free trial now and get started with the Dropsolid Experience Cloud under the guidance of our CTO Nick Veenhof and our customer support teams.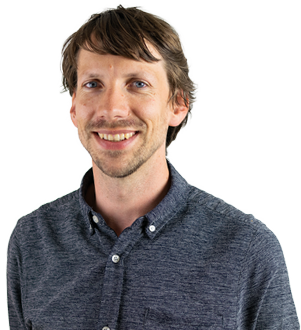 Key platform features
Additional features
HTTPS/SSL Management
Install and renew certificates directly on the Platform.
Domain management
Add and manage domains in a central location.
Cron jobs
Schedule recurring tasks with optimized execution times.
GDPR-compliant audit logging
Full transparency on all website actions by all users and partners.
Automated workflows and version management
Transparent and automated deployment between development, staging and test environments, with additional protection for your live sites. This speeds up deploymentHow does deployment work?
The Dropsolid Platform schedules a job to roll out code on the selected environment and starts a series of commands. These are part of the repositories and can be tested locally. The build scripts will run different steps, including configuration of cache settings and removal of development modules. All progress can be tracked in real time on the Dropsolid Platform console or through the build log. and mitigates risks.
New websites in a matter of minutes
The Dropsolid Platform allows you to create a new site in a few clicks. Spin up a new website and watch as the Platform sets things in motion. Automated creation of dev, staging and test environments, repositories, databases and drush aliases through a series of install and build scripts. Using the Dropsolid Platform together with our Rocketship Installers, your time-to-market for a finished website goes from months to days.
Our developers can deliver 20% faster through the platform. They can now spend more time on game-changing innovation.
Ready for multisite
Multiple websites in Drupal has never been easier, thanks to the power of the Dropsolid Platform. Our multi-market module enables you to spin up new websites easily, without typical maintenance, security or efficiency issues.
Different types of multisite management are supported, going from domain access to rapid deployment or identical sites using installation profiles.
Dropsolid Rocketship
A Drupal distribution that combines best practices in both deployment and configuration - built on years of first-hand Drupal development experience. Create new websites using a preconfigured environment and a Landing page maker.
Rocketship is ready for Drupal 9, multilingual out of the box, containing content types and optimized, responsive paragraphs.
Drupal-optimized hosting
Dropsolid Experience Cloud runs on fast and secure hosting that is optimized for Drupal. Over 1.400 environments run on our Google Cloud hosting platform.
Faster page load times due to optimized Drupal hosting.
Instant fixes of global security vulnerabilities across all your environments.
SLA on both infrastructure and application level - including your own dev work.
Single point of contact for any platform issues.
Bring your own hosting? Also possible! Dropsolid Platform supports your preferred hosting partner, like AWS or Microsoft Azure.
Dropsolid Launchpad
Docker-based tooling that can get any Drupal project up an running on your team's machines within minutes: Dropsolid Launchpad allows your developers to develop locally on internal environments.
Save time: install local environments and start developing right away.
Maximize compatibility: available for Mac, Linux and (soon) Windows.
Automate tasks: downsyncing, Varnish and Memcached in two keystrokes.
Tailored for E-commerce
Rocketship Commerce is an add-on component to Dropsolid Experience Cloud that enables you to easily develop and deliver online shopping experiences. It uses the power of Drupal Commerce and contains additional sales analytics dashboards for follow-up.
Detailed performance and sales statistics, including revenue, orders and conversion, for continuous improvement.
World-class support by one of the leading Drupal-dedicated teams in Europe.
Satellite for Site insights [ Internal Beta ]
A single dashboard for insights into all your active projects and modules on the Dropsolid Platform.
Immediately verify the impact of specific module updates and security patches.
Easily deploy module updates across multiple environments.
Instantly fix global security vulnerabilities across all environments to keep your digital ecosystem secure.
At this time, this module is available only to our internal Dropsolid Service teams. We use it to optimize our hosting services and keep our client's environments secure at all times.
Read how the Dropsolid team installed a Drupal security patch on 1300 websites in one go.
Try Dropsolid Experience Cloud.
Take control of your digital experiences. Right now.