Establish business growth through digital maturity increase
Ready for the future? Focus on growth!
Satisfied customers, that's the main focus. By getting all your departments to work together efficiently towards one common goal, you create the best customer experience. 'Digital' makes it possible to work on your customer experience better, faster and on a larger scale. And not just that, your teams get better support with correct data, right insights and the proper tools.
Your business grows, you are ready for the future and you stay ahead of the trends. This way, your future-proof company is always one step ahead of the competition.
A digital partner that gives you the space to grow
You know your business 100%. From our years of experience, we know ours: digital. When combined, together we can create a rock-solid story. Exactly what you're looking for? Then it's a match!
What to expect from us?
Een digital customer experience specialist: we look beyond a marketing partner and focus more on bringing expertise than a mainstream IT partner.
Focus on collaboration: your marketing, business and IT team are on the same page from now on. 
The best offer for midsized enterprises because of our years of experience, thoughtful cost efficiency...
Support of an Open DXP Platform, for stable growth at a predictable cost.
Your digital success starts here
Is your company ready to take the next step? First we explore how we can support you, where the biggest opportunities lie and what your specific needs are. Next we draw up a personal support plan:
Management consulting: brainstorming with our management. 
Business consulting: a strategy around your digital transformation.
Business Talent on site: to strengthen your team temporarily or permanently.
Digital Experience Platform: a DXP with professional guidance.
Enterprise architecture: a future-proof, digital architecture for your company.
Also want to create impact on your company's results?
Depending on your needs, wishes and the digital maturity of your company, together we determine the next steps. We're very happy to make time for that.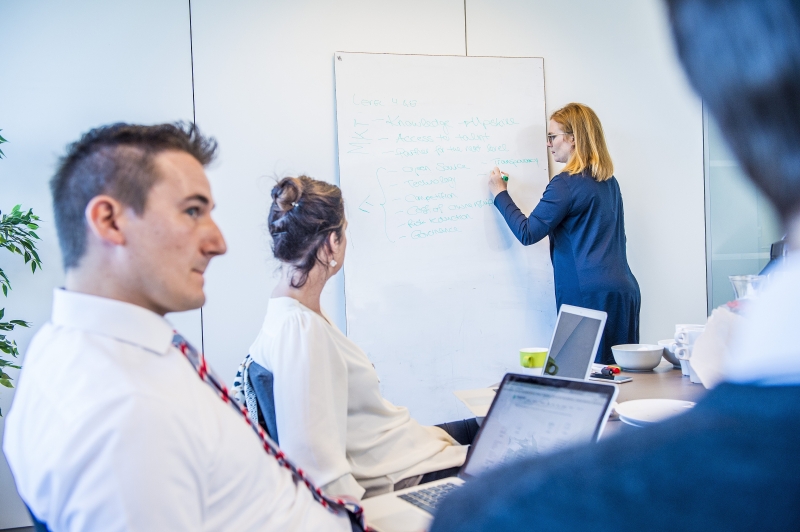 Also interesting for you
Turn your website into a digital experience
Turn your website into a digital experience
Turn your Drupal into a DXP to stay relevant
Turn your Drupal into a DXP to stay relevant
Global pandemic as trigger for digitization
Global pandemic as trigger for digitization