Looking to get the most out of Drupal?
Cutting-edge tools and lifelong expertise for your organisation's Drupal success, with Dropsolid
Fill out the form and take your Drupal experiences to the next level
We can count on more than a decade of expertise and a Drupal-exclusive brand that has been going strong for six years. The skills of a lifetime and best practices from Drupal experts, all packed into our open source digital experience platform. Whether you're looking to improve your organisation's page speed, SEO, conversion, engagement, search or user experience: the Dropsolid Platform has you covered.
Integrating all channels and all stakeholders into a single digital environment maximizes your competitive advantage. Drupal 8 is your platform of choice to execute.
Are you a marketer, IT professional or web team contributor? Then you'll want to get the most out of your Drupal sites, just like we do.
Fill out the form and we will create a report that is tailored to your organisation, with recommendations on how to get the most out of Drupal.
Dropsolid is the leading Drupal company in Europe. How did we get there?
We focus entirely on Drupal.
Our founders have more than 12 years of experience with Drupal.
We have over 40 engineers on our team. Our culture and Drupal focus attract the best talent and the most experienced professionals in Europe.
We know our core market of European mid-sized organisations and enterprises through and through. We have seen plenty of digital challenges before - and have always found a way to solve them with Drupal.
We manage more than 1500 Drupal environments on the Dropsolid Platform, our open digital experience platform with Drupal at the core.
We offer a full range of services and products around Drupal: journey discovery and digital experience strategy, training, consulting and talent sourcing, agile development, auditing, takeovers, support, maintenance, hosting and platforming.
We contribute regularly to the Drupal community. Take our Rocketship project on Drupal.org, for example: the ultimate install profile for mid-sized organisations.
We are a Diamond sponsor of DrupalCon Europe, which will be taking place in Amsterdam later this year.
What makes Dropsolid the ultimate match?
FULL DRUPAL OFFERING
Digital strategy, implementation and a platform that enables managing and deploying new experiences.
Open DXP with Drupal
All the know-how of what is probably the most versatile Drupal team in Europe.
Design thinking experts
Our digital strategists use the design thinking framework to create the best open digital experiences for your organisation.
Want to learn how Dropsolid Platform can help your organization increase its customer lifetime value?
Request a free trial now and get started with the Dropsolid Experience Cloud under the guidance of our CTO Nick Veenhof and our customer support teams.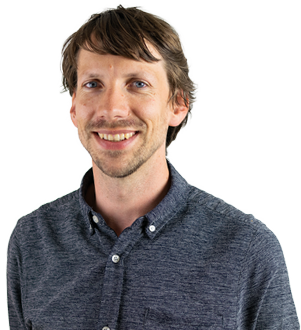 Don't just take our word for it. We're trusted by businesses like yours.
ERA leverages optimized property search to over 500 local brokers
Dropsolid enabled ERA to:
Go live with their new CRM and CMS in a mere six months' time - an impressive feat for such an extensive project.
Drastically decrease website load times, including both search results and overall page load times.
Lower overhead IT costs by implementing suggestions for improved automated integrations on the website.
Increase internal efficiency for day-to-day property management by local brokers, as well as onboarding of new brokers on the platform.
Sleeplife: a seamless online and in-store customer experience
Using the Dropsolid Digital Experience Platform, the Sleeplife development team was able to deliver a smooth online customer journey.
We optimised search results to boost website traffic. Once customers have made it to the site, smart logic helps them to find the right product. Visitors are also encouraged to schedule an in-person appointment.
We implemented a smart system of preferred stores, resulting in a more personalized experience that shows contact data and opening hours, quotes from local shop managers and a quick option for appointments and order pick-ups.
Bi-directional data synchronisation is set up between the ERP and the website for automated daily product and customer data updates.
Dropsolid Rocketship Commerce is used as an integrated end-to-end e-commerce platform with online payments and real-time stock updates in the ERP's decentralized stock model.
Sleeplife marketers can now easily add new products, blog posts, multimedia content or additional stores online. Temporary promotions can be self-managed and they are automatically taken into account during checkout.
Dropsolid equals Drupal
Dropsolid has always been a Drupal-focused company. We are the only professionals in Europe who can offer both the required future-proof tools and services. This is exactly why ambitious organisations count on us to get the most out of Drupal.
You're already using the most future-proof open source platform. Let's work together to turn it into the best possible experience.
Ready to team up with Dropsolid to get the most out of Drupal?