"Tell me and I forget, teach me and I may remember, involve me and I learn." Wise words of a man whose head still appears on the 100 dollar bills in America. With Benjamin Franklin's thoughts in the back of our minds, Dropsolid heads to DrupalCon every year. With one primary goal: learning. Learning from and teaching to a fantastic Drupal community. Because only by knowing what is really alive in this community we can make Dropsolid the most successful Martech company, with a focus on Open DXP solutions with Drupal at its core. So we put our money where our mouth is and we went out to investigate. For several years now we've been launching a survey in which we donate 15 minutes of open source contribution time for every completed form to develop Drupal even further. But we also exchanged ideas with like minded visitors and we conducted interesting follow-up conversations with listeners of all our sessions. What we've learned from this? We'll tell you all about it below!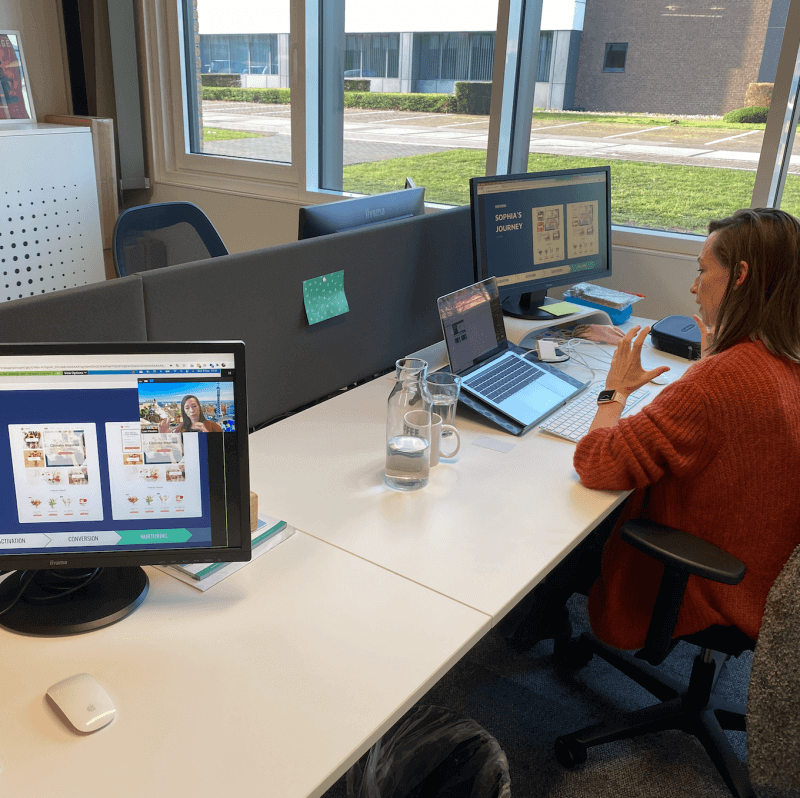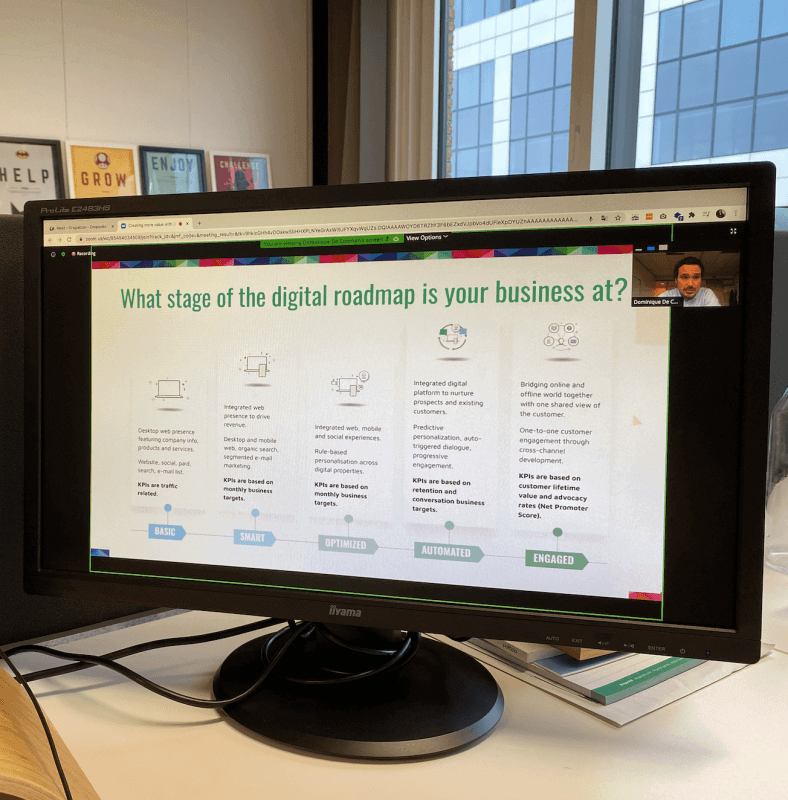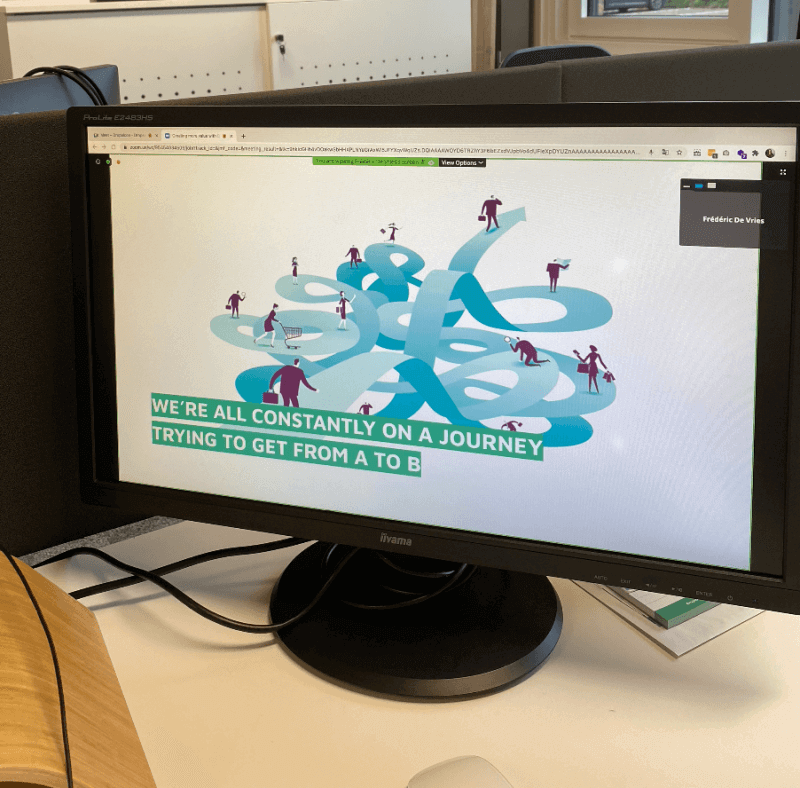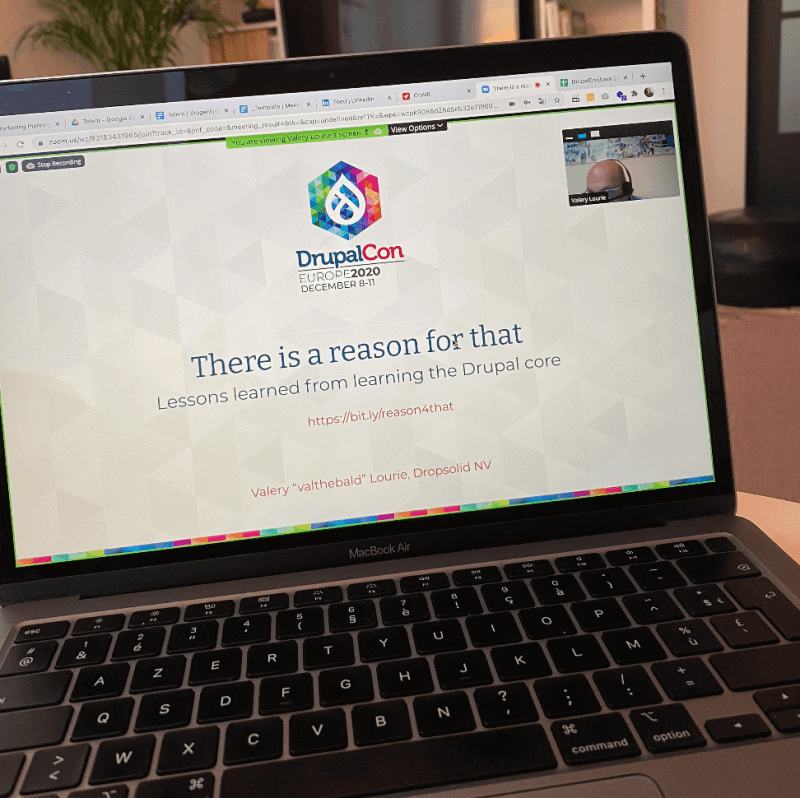 What keeps a Drupal developer up at night?
Jamstack & Drupal, match made in heaven?
Developers, in our survey but also at DrupalCon, have put a huge focus on the integration between the new JAMstack world (Javascript, APIs & Markup) and Drupal itself. Drupal allows to push results directly to the browser. More and more we also see that components, built in React, Vue.js, Ember or Angular are taking over some of the responsibility here. To such an extent even that the Drupal core team has decided to build a react component for the menu in Drupal. In addition, concepts such as keeping Drupal 7, 8 and 9 up to date have also been discussed on several occasions with even the outlook of automatic updates being hugely beneficial!
Data is the new gold
Some developers are convinced that data is the new gold and this of course raises the concept of data ownership and the fear of being dependent on external vendors. There were a number of discussions at DrupalCon about how Drupal can deal with this and what standard privacy protection measures Drupal could take with new installations.
Rising star: DXP
What did come as a big surprise is that developers are not yet completely familiar with the concept of DXP. More than half of our surveyed developers said they had never heard of it. At Dropsolid, Drupal is a permanent pillar of content management in our DXP projects, and it has become our mission to put DXPs on the map!
Opportunities for Drupal developers in the future
From our research, the many conversations and responses to our sessions at DrupalCon, we noted that developers in general are less involved in the end-user experience and customer journeys of (potential) customers. They have a limited view on the different platforms a brand uses to connect with its customers and how exactly that happens. Not necessarily a problem? But also not that unimportant! Keeping the end goal in mind is important for every position in a company. The communication between the different departments runs smoother when this is clear to everyone, the noses are in the same direction and everyone speaks the same language. Just think of the gap between business and development: how do you get a concept really sharp without all departments having a clear view of the core objective?
It could be the perfect time, for you as a Drupal developer, to expand your horizon. If you, as a developer, have an overview of the end user's goal, show a healthy interest in the optimal customer experience for your client and understand the needs of this new market? Then you are already one giant step ahead. It's precisely these profiles that fill the gaps in the current market and make big career opportunities possible.
3 things business owners can learn from this 
A good connection between the different departments, in particular business and IT, is priceless and an absolute must for every company.
The balance between customer experience and operational excellence has to be in harmony.
A lot of agency owners are worried about the previously listed roadblocks, and yet there is an obvious solution that is emerging: a Digital Experience Platform (DXP).
DXP to the rescue
Introducing a DXP into your business offers solutions for many problems. But what exactly does it provide? We'll dive in deeper below.
Advantage 1: your team works closer together
A DXP brings teams closer to each other because everyone is working on one and the same framework. The end user is put in the center and the needs, wishes and goals of each individual are fulfilled this way. Doing so, companies can easily create a safe, maintenance-friendly and digital environment that offers an excellent experience to the visitor. The various employees, both developers and marketeers, ensure an excellent experience by co-creating as a cohesive team and achieving the end result together. The involvement of both parties increases, which of course benefits the quality.
Advantage 2: increase of productivity
Increased productivity: among other things, the integration of Gitlab provides a boost in productivity. In this blog we dive deeper into this integration, we list the benefits and clarify with a short demo.
Advantage 3: a DXP is very accessible
Turning Drupal into a DXP… Really, it sounds more difficult than it actually is. Even for mid sized enterprises, it's very accessible. We are by your side the entire way and will get you started with a solid foundation so your company can enjoy all the benefits a DXP has to offer. And we promise, there are many! In this technical webinar, our CTO, Nick Veenhof, explains exactly how to get started.
DXP: an opportunity you can't miss out on
In 2021, we're focusing even more on personalized, digital and progressive customer experiences. Mid-sized enterprises can also easily jump on that boat this year by turning their Drupal into a DXP. Not sure if your company is ready for this? Simply test it with our free trial. We'll guide you, your company and your team from A to Z.